Translators Documentation
This page is part of a proposal and is still at the state of Proof-Of-Concept/Proposal.

The Weblate instance is currently hosted by Julien Pivotto <roidelapluie@fsfe.org> outside of FSFE's control.
Link to the Weblate test instance
Registration is open. Server is NOT hosted by the FSFE. However, if you create your account with your FSFE.org email address you will get commit access.
Anonymous translators
Go to the Weblate instance
You will then find a list of project. Pick the language you want to translate to:
You arrive in an overview tab. To start translating, pick "Strings needing action" or "Not translated strings"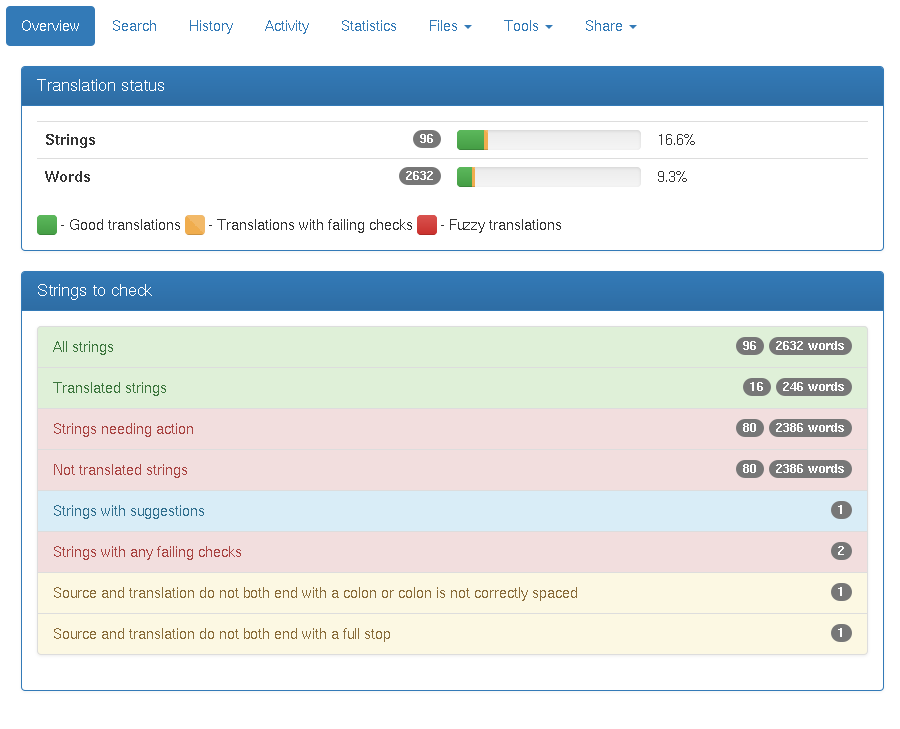 A textbox with the original text and an empty text box where you can put the translation appear. You have suggestions behind and you can switch to the next translation with buttons on top of the text boxes frame.

Translate in the textbox and clic suggest.

You are done. If there are suggestions, a red textbox appears in a frame on the right of the page.
Continue to the next string
---
Regular (registered) translators
In the top left corner of Weblate, click register.
Enter your personal information. Use a valid email address as you will receive a confirmation link.
You will see a message informing you that a mail has been sent
Click the activation link and set your password. Once done, you arrive in your profile.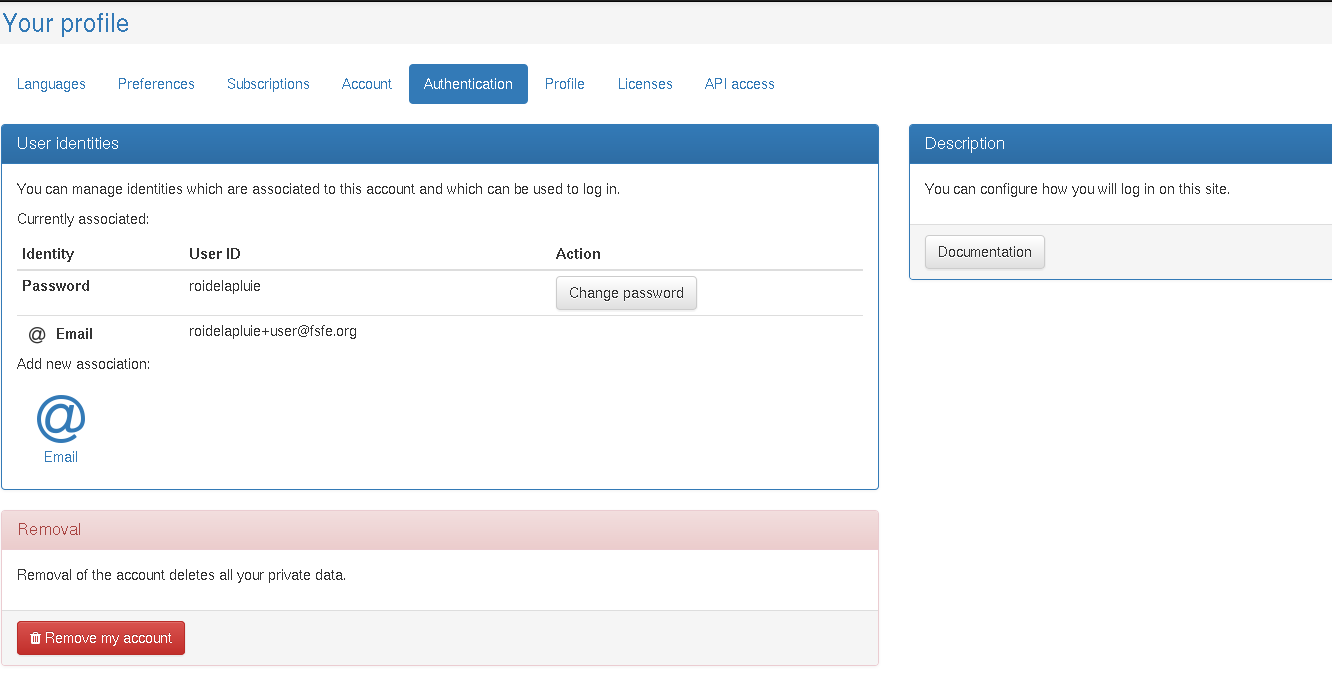 Go to the language tab and set your language preferences.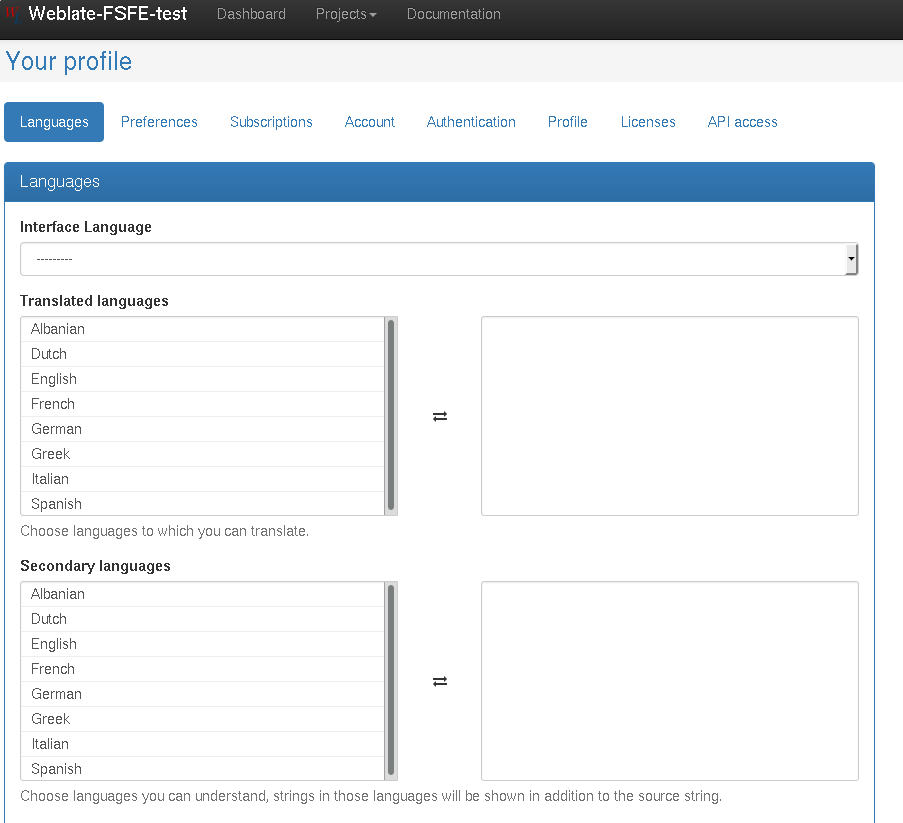 You can pick any language you want: first for the interface, then the languages you will translate to. The last one is for languages you understand, to provide you more context when translating.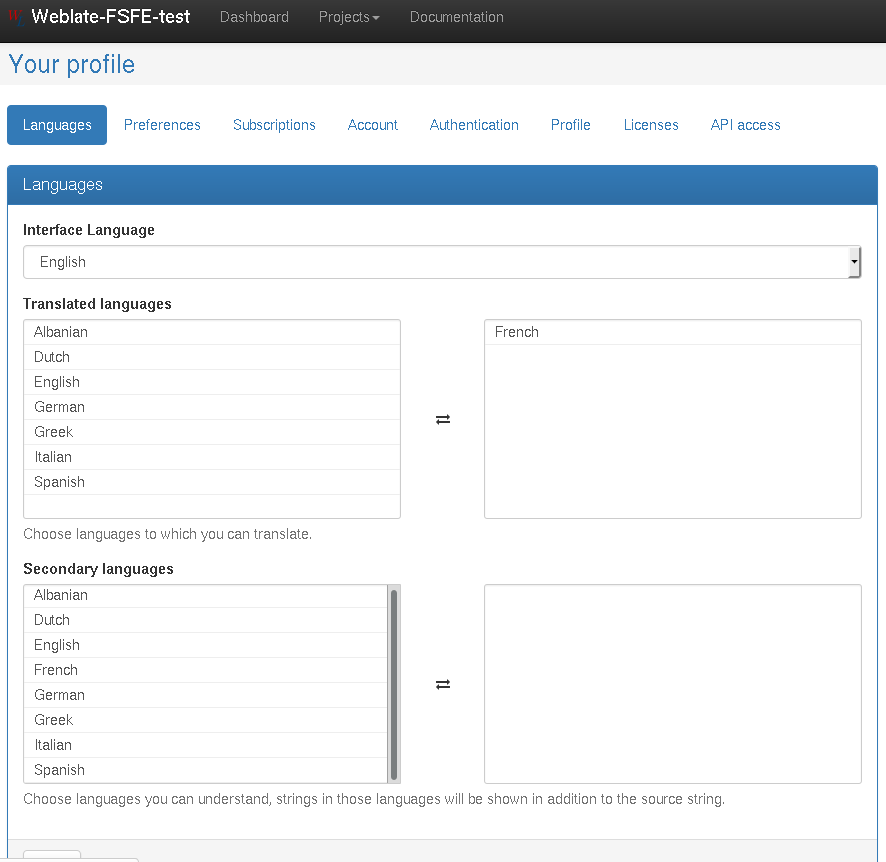 Go to the subscriptions page and select the test.fsfe.org project.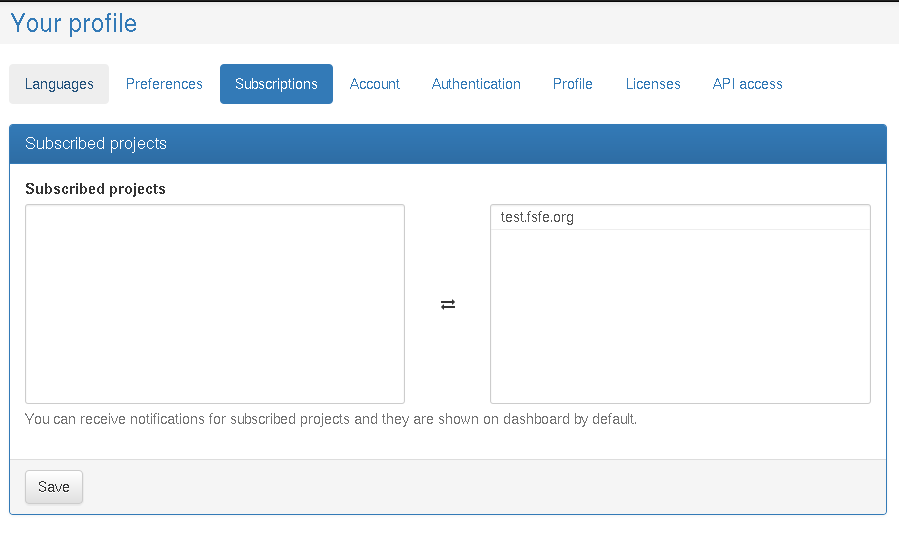 On the top of the page, do to your dashboard. You should see the test.fsfe.org project in the languages you want to translate. When you click on it, you get to the translation page.
Select the category you want to translate (see anonymous user notes above).
Here is the translation interface (see above). The "review" checkbox indicates if a string is fuzzy or not.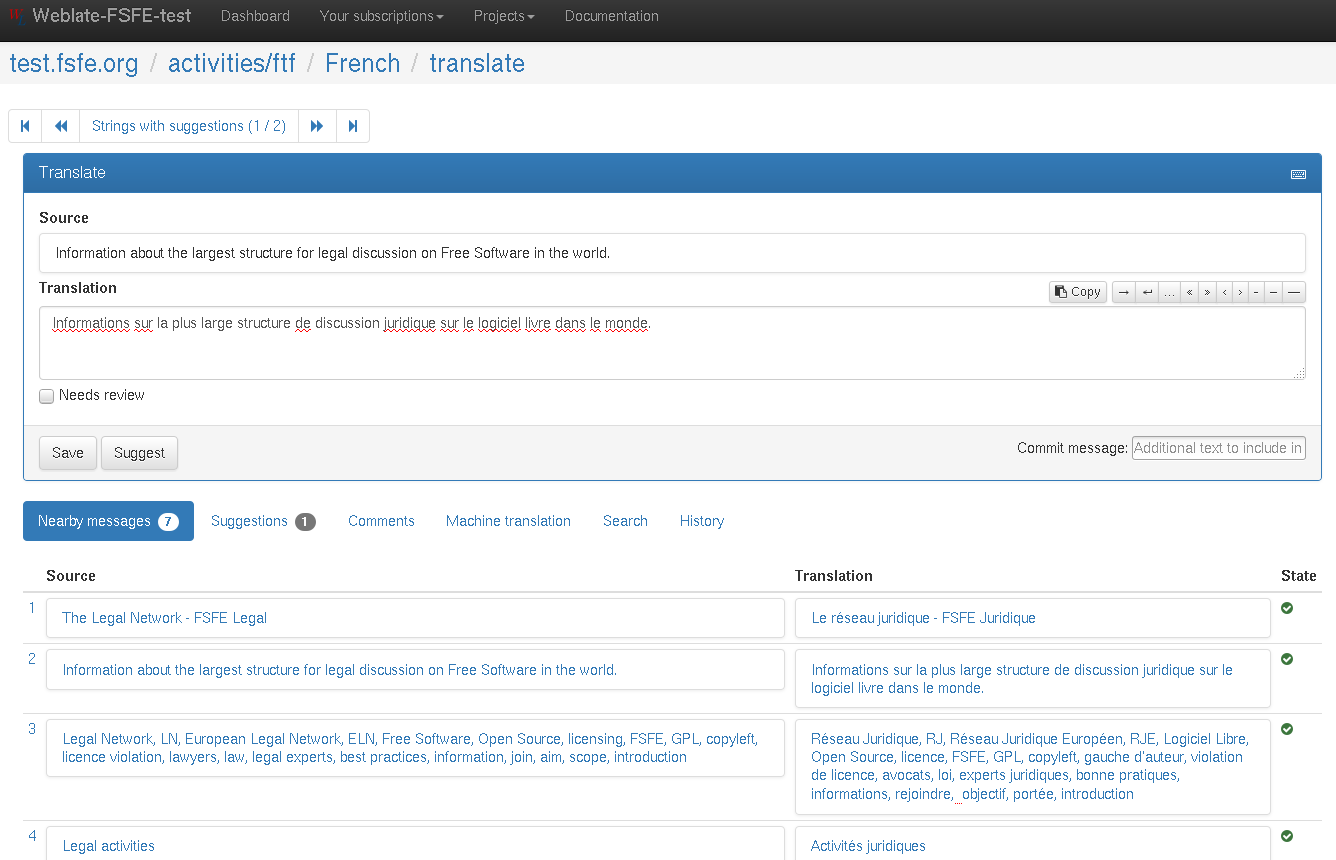 When you take a look at strings with suggestions, suggestions appear in the bottom.
Enjoy translating! the "review" checkbox implies that review is needed (fuzzy string).